I need to speak up about the NotITG community.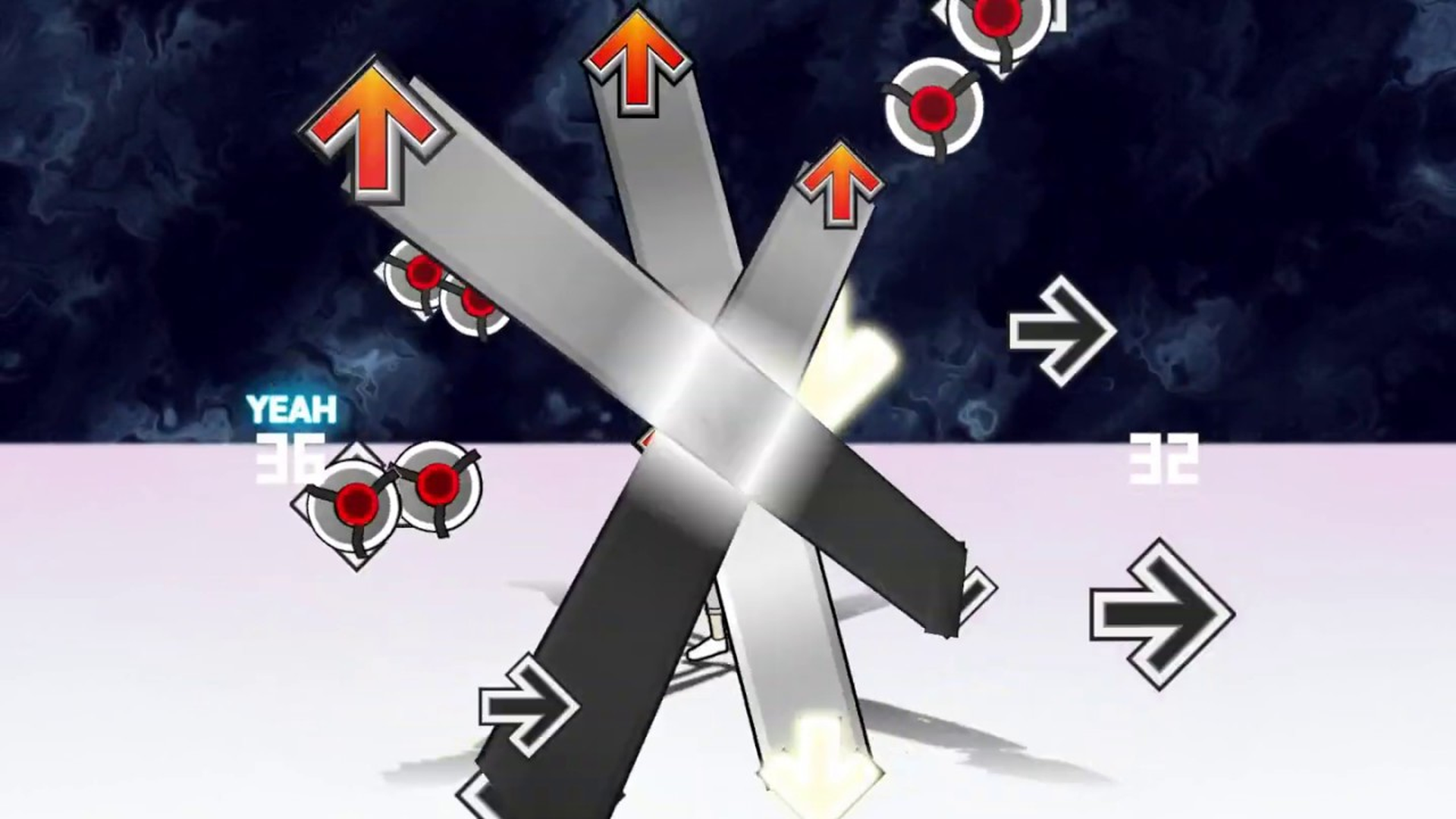 ---
EDIT: This has been seen by the staff of NotITG and they are working on internal changes to improve their community experience. I want to thank everyone for giving this post attention and sharing their stories, and I want to give a very big thanks to HeySora for approaching me in a very genuine discussion to understand how to go about it all. I'll leave this up here for historical reasons, but please keep in mind that this issue is being addressed.
EDIT 2: I implore each and every one of you to be respectful and understand that the community is working on this. They're working to improve and it's not necessary to add fuel to a fire they're trying to put out. The last thing I want is any more fighting, and this post is supposed to put an end to it, not encourage it. Please understand this, if only this, from the post below.
---
Now before I go into any of this, I want to make it very clear that this is not me trying to defame any specific member of the community, nor me trying to push people away from the community as a whole. I'm making this post because I want change to happen. I want to bring this to attention so members of the community can see what is happening and gather together to reach a point of changing what's happening for the better.
When I first joined the NotITG Discord server, it was about when they first created it. I can't exactly remember when that was, and I can't remember how many years I've watched the content from its members. But I do remember a lot from my time being a part of it. I remember a lot of good times, don't get me wrong. But I remember a lot of far worse times. I remember doing my best to give to the community and essentially having that end in shame and regret. I remember spending countless hours giving my best shot at my contribution toward the game engine itself, and while that was happening, it wasn't being appreciated. I had a lot of harsh things said about me in a private server. I only summed up my courage to ask a friend about it, and years later, it still stung. For a long time, being in that community's Discord felt like walking on eggshells. I was constantly worried that one thing I say would be taken out of context and to the extreme to find a lot of angry messages coming at my direction. A lot of the time my own thoughts and opinions were discarded under the premise that I'm not knowlegable enough to speak on topics.
I left the server twice. The first time was because I was scared. I left before I could be banned. I was genuinely worried I got under a lot of the staff's skin for reasons I can't even remember. I just felt a general attitude of annoyance from them whenever I was present. It felt unhealthy for me to handle that kind of stress when most of what I did at the time revolved around this community, so I forced myself to leave it and take a break from it all. Around that time, I started diving more into OutFox and learning how the front-end code works there. It was a healthy break that I needed.
The second time I left, it was because I was pissed. I was sick and tired of seeing the same kind of anxiety and dread happen to others. While I was away the first time, I got a lot of messages over the next year or so from people telling me that they had either left the server or was forced out of it. They all really boiled down to the same thing; the community did not welcome them. They had the same walking on eggshells feeling I had while there. I can't remember when I joined the server again, but I remember when and why I left a second time.
At that point, my friend Umbra had been banned in mere hours after joining.
The NotITG community has a long history of doing this. And essentially, what I see in that community is this elitist attitude toward ideas and contributions. A lot of their staff and more popular people are never questioned. No fact-checking or investigation into issues is done. If an admin swings the ban hammer, it's assumed just. With Umbra, it was not at all the correct thing to do. The reason for her ban was from an event that occured several years ago, and nobody was given any chance to explain anything.
If you're in the NotITG community, I'm not against you. I want to make that very clear. If anything, I'm hoping they at least treat you with common courtesy. But if you're a part of the community's staff, I really want you to consider what's happening. Is the community as friendly as you make it out to be? Do you really think there isn't anything wrong going on with all of these people leaving that server, coming into my DMs, and sending me this sorrowful essay on how I was right about members being shunned for what seems like no reason at all? And, if you're Taro, can you honestly say you're proud of the community you've built with where it is right now?
Again, I don't want to tear down the NotITG community. I don't want to cause any more strife. But I need to be open and admit that there are problems in that community, and those problems are coming from staff. There are members, highly revered members, that have abused and hurt others. I want this community to improve itself. That's the point that I'm making. It's taken me a lot of courage to make this post. I'm making this post with the high risk of losing a lot of friends. I understand that. But I need to be transparent.
Please, I need this community to change. I'm tired of seeing people getting hurt and having it go under the radar. I'm tired of pretending there's nothing going on. I'm tired of burying this under the rug and not looking at this problem in the face. This community, mainly the more well-known part of it, needs to change.
And until it does, I just can't support it. I can't bring myself to look at it or the game it's based around. I can't smile at its accomplishments when I've been there for its most questionable acts.
I can't play this game anymore.